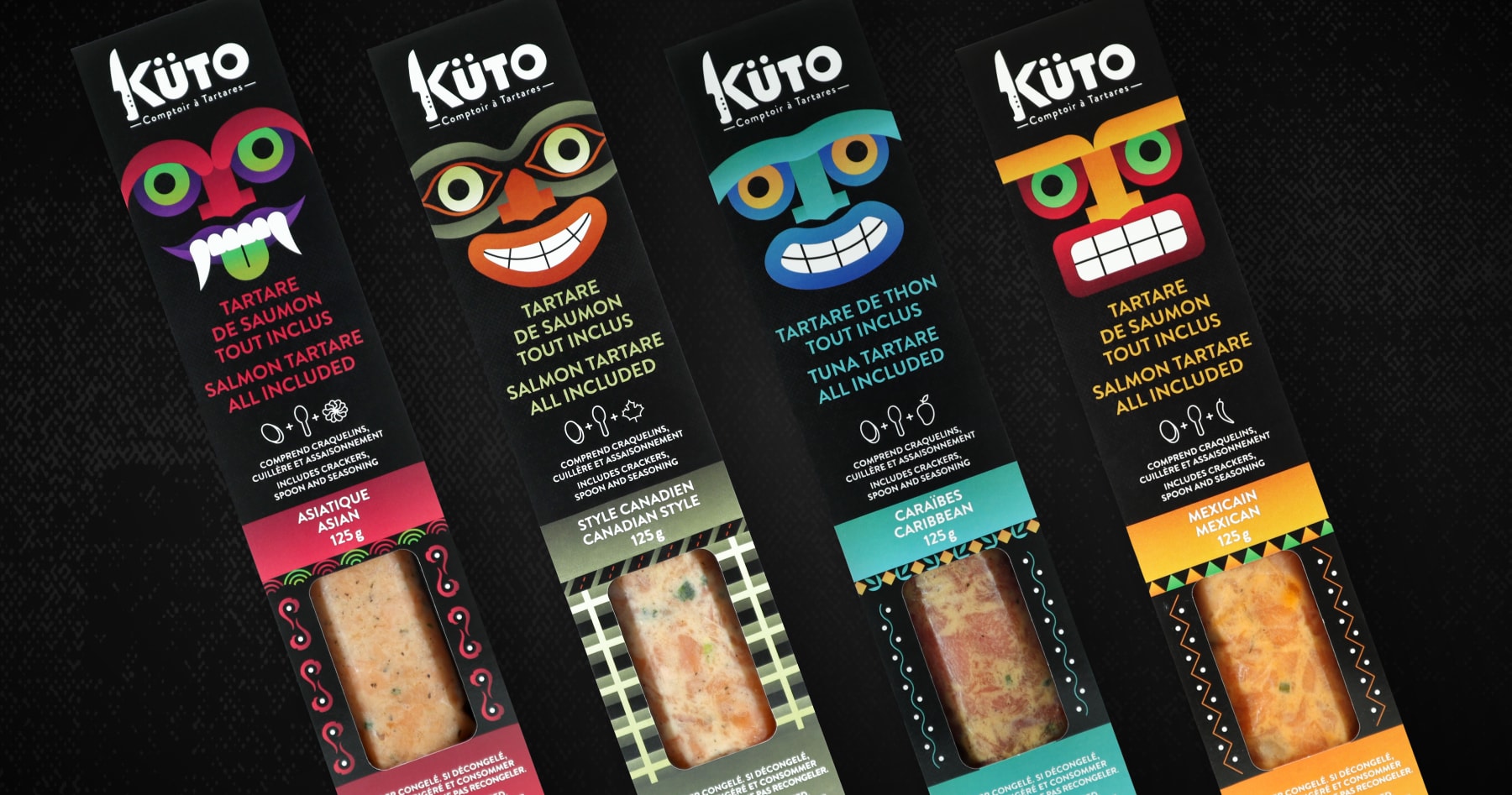 Aliments Turkoise
Küto Comptoir à Tartares
Design a visual identity for the new Küto line of ready-to-eat tartares, to be offered mainly in convenience stores and grocery stores, and possibly also on board some airlines.
The ready-to-eat tartare is new to grocery stores and mass merchandisers. Voyou's creative team worked closely with clients to establish the positioning of the new ready-to-eat tartare. We needed to develop a strong visual identity that would allow consumers to easily understand this unique and innovative concept: a ready-to-eat tartare directly from the tray, with crackers and seasoning included.
Clearly demonstrate that the contents of the package are complete and offer consumers a ready-to-eat tartare

Propose a fresh, innovative visual identity, inspired by that of the restaurant chain Küto - Comptoir à Tartares
The term "all-inclusive" has become popular: in addition to clearly describing that everything is included in the package, it is a popular and well-known formula in Quebec.
The design inspired by totems evokes the exotic world of the 5 flavours while perfectly matching the image of Küto restaurants.