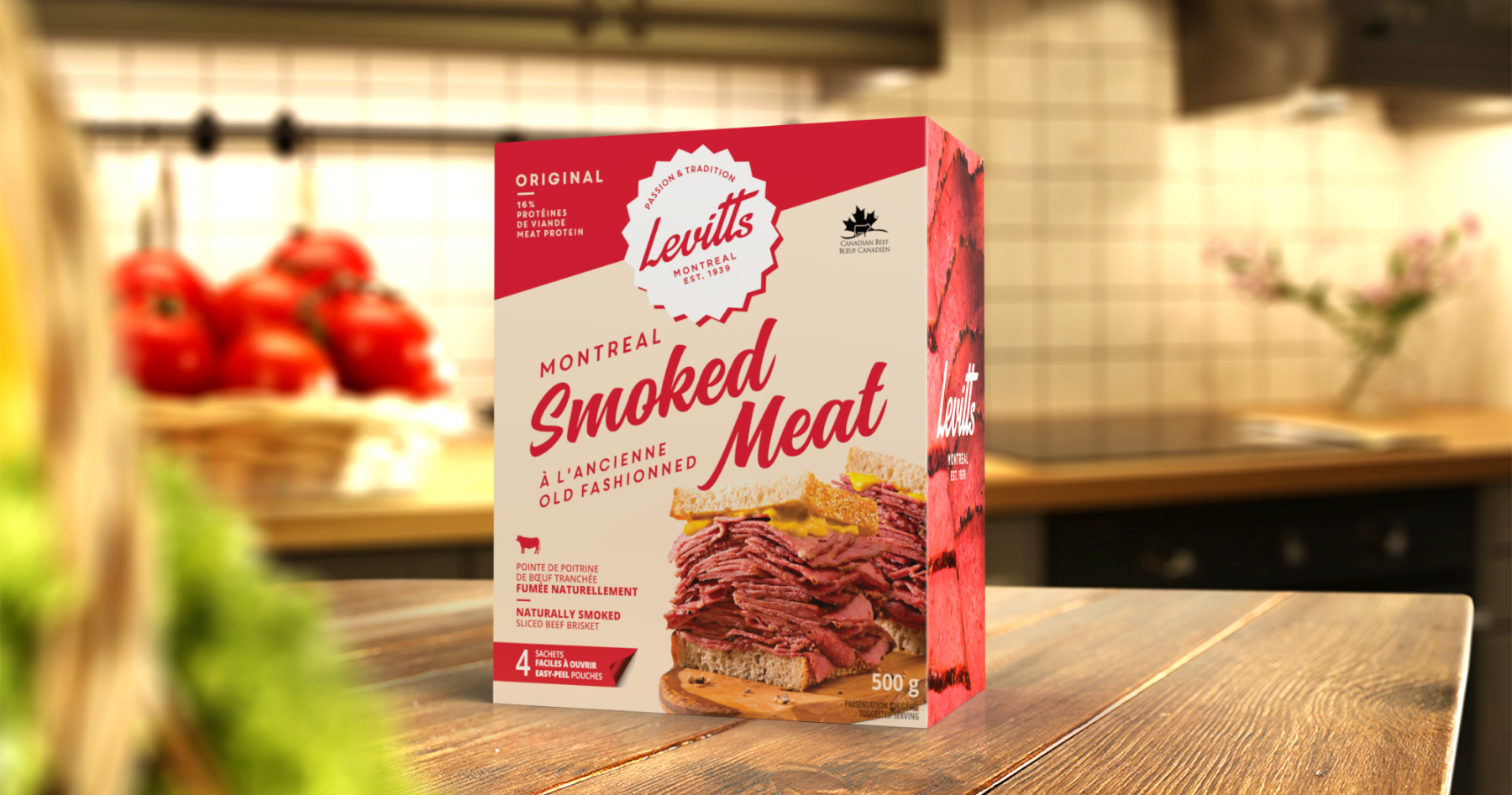 Levitts Foods inc.
Levitts
Creation of a new visual identity
Design of a multiplatform advertising campaign
Levitts needed to redesign the visual identity of its products to make them more appealing and relevant to current market needs. The company also needed a comprehensive communications strategy, with effective and innovative targeting, to ensure strong and lasting consumer ownership of the brand.
Increase product performance on the shelf
We had to position Levitts as the reference when it comes to buying smoked meat in Quebec, while anchoring the brand in consumers' conscious.
We designed a campaign that underlined the product's smoked quality while associating it with a moment of consumption that touches our target audience, adults aged 25 to 54. The message? Whether it's to accompany your hockey games or in your teenagers' lunchboxes, smoked meat is delicious anytime, anywhere! TV commercials, radio spots, billboards and a digital offensive were among the communication channels chosen to convey the message.
The radio ad was aired during the back-to-school and fall seasons to encourage parents to think about Levitts meat, smoked to lunchbox perfection!
Results
Following the creation of the new brand image, Walmart Quebec agreed to sell Levitts deli meats in all its stores. Following the campaign's release, Walmart Canada followed suit. Levitts not only solidified its brand awareness, but also increased its market share, increased its production capacity and acquired competitors, including Charcuterie Parisienne. Today, the brand is distributed in most of the large-scale food chains.